Som tilhengere av naturen og utendørsaktiviteter er vi glade for å kunne presentere ulike aktiviteter som vi anser som vesentlige for nordmenn. Vi har de beste instruktørene og guidene som vil ta deg over åser, daler, skoger, fjorder og fjell. Vi guider deg gjennom Norges skjønnhet med aktiviteter og eventyr.
Det finnes ikke dårlig klær, bare dårlig klær!
ACTIVITIES WINTER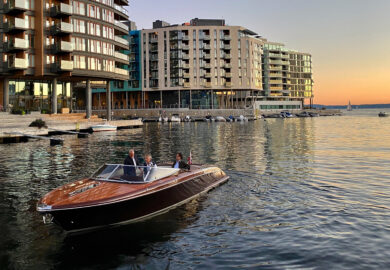 RIVA CRUISING
Som hotellgjest på THE THIEF har du en unik mulighet til å cruise på fjorden med en av våre to Riva båter.
Aqua riva – NOK 4500,- per time (minimum 2 timer)
Riva Rama  – NOK 6000,- per time (minimum 2 timer)
Inkluderer kaffe/te, vann, chips og nøtter