Our guests, staff and their families are our top priority. We have therefor taken precautions at all our facilities to reduce the risk of possible spread of the corona virus.
STAY SAFE (PDF)
IMPORTANT INFORMATION BEFORE YOU BOOK YOUR THIEF SPA ENTRANCE
Our staff follow strict hygiene rules for cleaning and disinfecting hands. We have made sure that these rules are in accordance with WHO's latest guidelines.
We have clear routines in place In case of guest or staff testing positive to the covid-19 virus
We have hand sanitizers located throughout the hotel which we encourage all guests to use frequently.
To reduce the risk of spreading the virus we are now serving À la carte  breakfast instead of our normal buffet.
THIEF ROOF Grill and THIEF ROOF Bar is open
Saunas and the pool area are only open to members and hotel guests. Entrance must be booked in advance.
Treatments can be ordered by anyone, even those who are not guests of the hotel.
Due to Norwegian Government regulations, pool and saunas will be closed until further notice.
THIEF BAR is closed until further notice
Due to Covid-19 we can unfortunately not offer valet parking

We are monitoring the situation closely to ensure that we take the necessary precautions to protect our guests, employees and their families.

If you want to know more about how we handle the prevailing situation, you are most welcome to contact us at stay@thethief.com.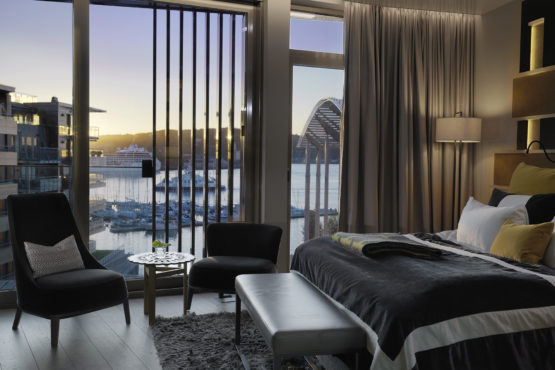 We have changed our cancellation policy on prepaid rooms to give you More Flexibility.
Any prepaid bookings made from March 14th – April 14th are rebookable until 4pm on the day of arrival.
BOOK NOW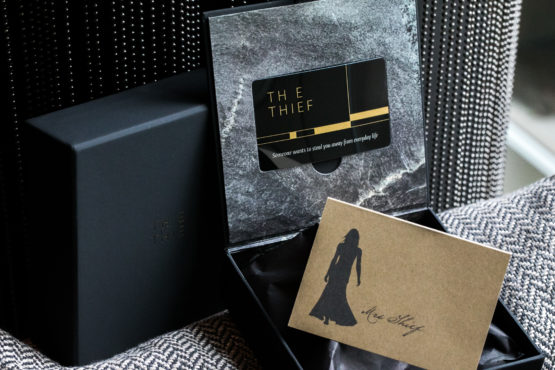 Gift cards purchesed in the period March 19th – April 30th 2020 are valid for two years instead of one.
Gift cards with a value of NOK 2500 or more gets 1x free entrance to THIEF SPA included. (value NOK 695)
Gift cards with a value of NOK 5000 or more gets 2x free entrance to THIEF SPA included. (value NOK 1390)
BUY NOW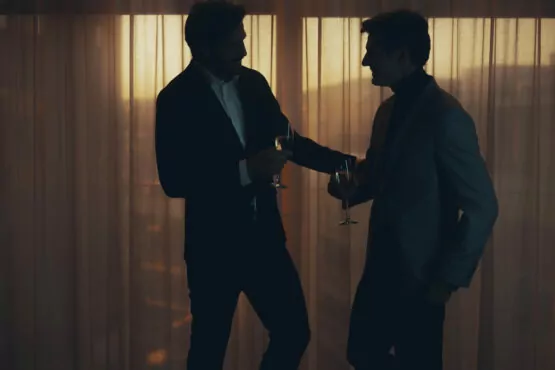 THIEF MEETINGS
THE THIEF vil du skal kjenne deg trygg når du nå booker dine kommende møterog konferanser hos oss. Vi endrer derfor våre kanselleringsregler, slik at om myndighetenes restriksjoner (offentlige påbud/forbud med virkning for din bestilling) fortsatt gjelder på dagen for ditt arrangement, så får du kansellere helt uten kostnad.
Betingelsene gjelder nye reservasjoner som gjøres gjennom perioden 23/3 – 30/4 , uavhengig av ankomstdag.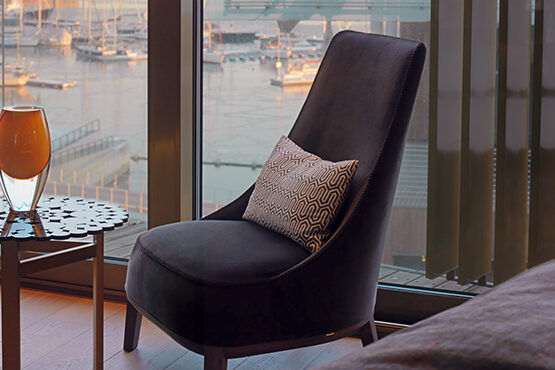 THE OFFICE
Book et dagrom og bruk det som hjemmekontor.
Pris 495,- per dag.
Ta kontakt med stay@thethief.com eller 24 00 40 00 for å gjøre en reservasjon.