Events
THE BIG UNFORGETTABLE DAYS
We add expertise and comfortable locations to any event. Bring your occasion to our largest venue, Fjord, which has its own roof terrace and a fantastic view over the city and the sea. Our tailored service, top technical facilities and discrete, experienced staff have already helped international brands do high profile launches and events. Let us tailor your big day into a great success.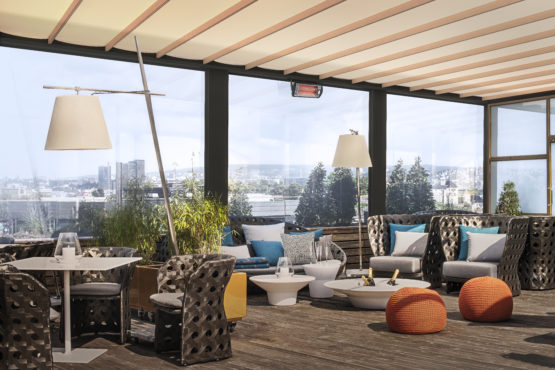 Thief Roof is a unique oasis with a great view to the hills of Holmenkollen. The rooftop is open from April until late autumn depending on the mood of the weather God, Thor. This year we have also installed portable, – glass walls, heater lamps and a roof. Our table service provides light summer dishes that you can enjoy in harmony with mellow music grooves. Our chilled pre-batched and signature cocktails also come highly recommended. THIEF ROOF is the perfect chill-out zone for our "friends & family" with a deep international flavour.
READ MORE
With new glass walls, ceiling and heat lamps we are opening Oslo`s most distinctive restaurant, – and event arena. We will stay open from April until late autumn. With seating capacity for 100 guests, unique location and breathtaking view THIEF FOODBAR ROOF is the perfect place for all types of events and dinners. We are looking forward to have this oasis open major parts of the year for our guests. We wish you all a warm welcome.
READ MORE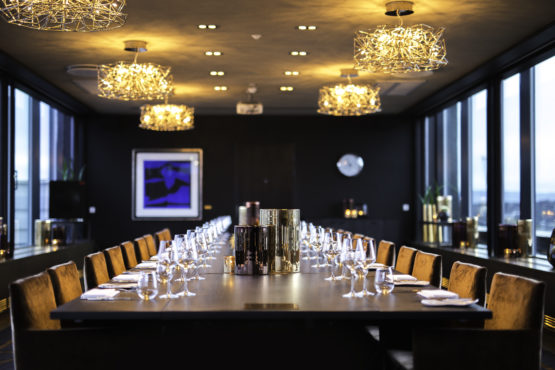 Giving direct access onto a roof terrace with a 360-degree view of the fjord, this meeting room has been given the obvious name "Fjord".
Large windows bring the view into the room. Delicate lighting and plants contribute to an intimate atmosphere, which makes the meeting room suitable for private dinners in the evening. Personal service, full discretion and all technical facilities are a matter of course.
READ MORE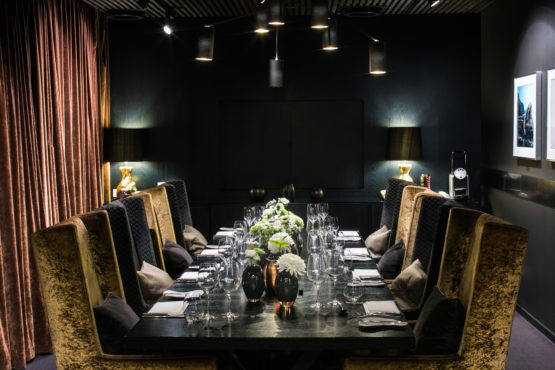 Tyveholmen is an elegant venue which is perfect for intimate occasions such as board meetings, private dinner or celebration with your closest friends. We create the scenery in order to fashion and secure the best service and quality for you and your guests.  Contact our sales department today.
READ MORE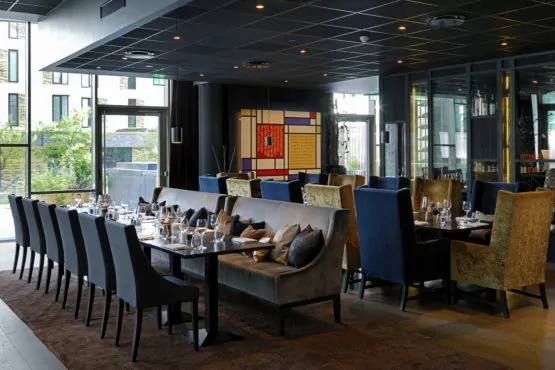 Havnehagen
You'll find a cosy and lively atmosphere in Havnehagen. The screened-off area in the restaurant has a private entrance and is suited to informal mingling and sit-down dinners alike. Doors out onto the terrace makes it perfect to start your event with a welcome drink outdoors. We can also arrange finger food, barbecues or sit-down dinners on the terrace in the summer months.
Personal, bespoke service means a memorable event for you and your guests. Havnehagen is a beautiful setting for everything from launches to special events and private functions. Welcome!