Thief of Oslo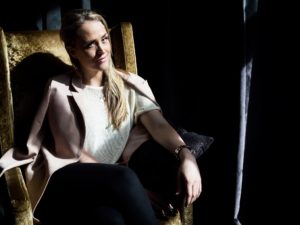 Hi there, my name is Andrea and I am a THIEF of Oslo.
Ever since I was young I have always been curious. Curious about people, cultures and local communities. From growing up in the Andes mountains of Peru, going to high school in Bolivia, college in Australia, and starting working in my first luxury hotel in Chicago – I have gotten very good at exploring new hotels, cities and cultures. Being part of the opening team at THE THIEF, I have now lived in Oslo for 5 years. Living here I find myself constantly exploring Oslo for new and exciting things to do and see. Conde Nast Traveler rated the city as "Europe`s coolest capital" in 2014. Oslo is even currently one of Europe`s fastest expanding cities, and therefore lots of new restaurants, bars, cool hangouts, and hidden gems are emerging every single day.
THE THIEF is about the people, and the community. I invite you to get to know us, and our community through our website. I will be writing to you about our life in Oslo, and beyond. Hopefully you can find some suggestions on what to do while staying at THE THIEF, or inspiration for your next adventure.
Welcome to Oslo!
xx
Andrea
@andreaoslo